CO-OP Champions
Learning & Leadership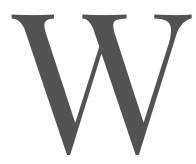 elcome and nice to meet you! My name is Onno van Bekkum and I have been in the field of cooperatives since the early nineties. I've graduated from Wageningen University in december 1993, worked for Rabobank a number of years and got my PhD from Nyenrode Business University in 2001. For many years I've been a researcher and consultant on food & agribusiness cooperatives in The Netherlands, the EU and worldwide. I have toured to meet cooperatives in the UK, Ireland, Denmark, Sweden, Finland, Norway, Poland, Slovenia, Belgium, Germany, Switzerland, Austria, France, Portugal, New Zealand, Australia, Canada, the USA, Uganda and Singapore.
I left from academia at the end of 2009 to dedicate to the cooperative mission in practice, offering presentations and training courses to Board members and executives, designing capital and governance structures and sharing the learnings from one co-op and country to another basically. Working on probably the most comprehensive cooperative database worldwide for many years, I've aspired to gain a deep understanding of the cooperative lifecycle and why it is that some cooperatives end up going public, get taken over by private equity or fall into the hands of industry competitors—while others appear tobe able continue to expand and become cooperative 'champions'? I'll be happy to exchange learnings with you.
Would you like to read more?